Agriweld Ltd
Please Note: If weather is not displaying the correct date, hold Ctrl and press F5 to clear your cache.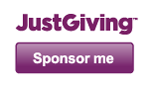 Please help us support Macmillan Cancer Support by donating via JustGiving 
HOME OF THE ORIGINAL QUICKSHIFT
Advancing technology and a dedicated workforce have assisted in the growth of the company and its increased ability to design and manufacture its own products and excellent reputation has led to designing and manufacturing for other related companies. 
All our products are designed and manufactured in house by our dedicated and valued staff using the latest 3D drawing technology "Solid Works".
For more information about the Quickshift Machinery Mover visit the product page.
Our Motto
"Whatever you do, don't play it safe. Don't do things the way they've always been done. Don't try to fit the system. If you do what's expected of you, you'll never accomplish more than others expect." - Howard Schultz, Entreprenaur and Author.
Catch up with us on Facebook for news, new products, exhibitions and awards! 
@AgriweldLtd - Follow us for regular updates and news!